Sale!
Fake Rock Cache
$5.99 – $11.99
The realistic look makes it fun to place this in a spot where it is "always in site but never seen".  We will be using this term liberally throughout this site because hiding a cache is as much fun as finding one.  See below for more information.
Be sure to click this link  "About" for your discount coupon code found in the write up.
Description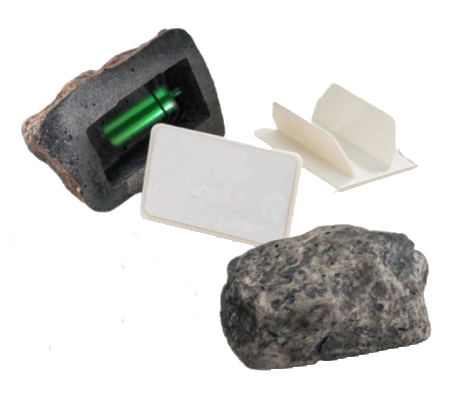 4 variations of a fake rock, the Fake Rock, the Fossil and the Den!